TESTIMONIALS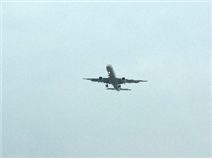 Kennel Alternative
"My dad had emergency heart surgery and I had to book a last minute flight to the Chicago area ( translation- Big Expense! ) It was during a holiday weekend and all the kennels were full. I truly want to thank you for being available the same day and helping me save a lot ( translation- Big Savings! ) I travel a lot for work, but, unfortunately, by car around the state, so no frequent flier miles! You now have me as a devoted customer. You're even on my speed dial (work, home and cell!). You're always there for me, and that means a lot."
Wade. L. - Mesa, AZ
"P.S.- Dad thanks you too- he pulled through and is on the mend!"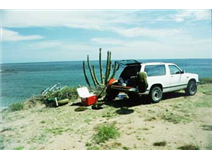 Frugal Pet Sitters
"Thank you! You saved my budget! My friends and I all use your service when we go climbing, mountain biking or camping. I was the last guy to get "Frugalized" in the group. My neighbors are less than neighborly and the kennels made my dogs sick so I would bring them along- another disaster- the dogs would run away, get scared by lightning, get thorns in their paws and get in to everyone's things. I was griping so much my friends gave me your number to solve my problem.
I can't afford fancy vacations but I can afford both you and my outdoor obsessions! Thanks Frugal Pet Sitters for always being there!"
Barry R.- Chandler, AZ
Kennel Alternative
"We want to thank you for providing the best wedding present we received! My brother Justin was going to watch our three dogs and 2 cats during our honeymoon, but he got sent out of town on a business trip. You came highly recommended by his co-workers and he gave us your services for his second wedding gift. After meeting your sitter we were so relieved that you were going to take care of our "kids'. We had a wonderful, worry free honeymoon. My husband Travis has already reserved your services for next year's anniversary vacation. (... and I have secretly made reservations with you for a "surprise trip" for Travis's birthday next month! ) Thanks for helping us keep the romance alive!"
Alysa H.- Queen Creek, AZ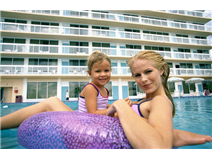 Frugal Pet Sitters
"Hats off to Frugal Pet Sitters! The kids get three vacations during the school year and on our budget your great rates sure help. The kids were really upset when we put our new family dog and 2 newly adopted cats in the kennel last year. They cried and fussed about how mean we were to "put them in jail". You solved that problem by letting us leave them at our home and having you as the "pet baby sitter"! Now we save enough to stay an extra day!"
Rita and Phil B.- Ahwatukee/Phoenix, AZ