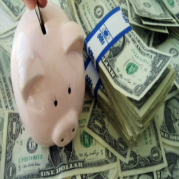 "Frugal Pet Sitters"
A DIVISION OF ANIMAL SERVICES,LLC An award winning family owned business serving Arizona since 1985
Our Mission Statement: To provide you with top quality, professional pet sitting for an ECONOMICAL PRICE.
You deserve peace of mind while you are away, and your pets deserve to stay home in your palace- not thrown in the kennel.
Why we do it:
Let's face it, if your pets are easy to care for, why pay for time and fuss you don't need? In this economy the right thing for your local pet sitting service to do is offer a frugal alternative so you can save some money and actually be able to afford to go on a trip.
About us:
We are a family owned and run business. We are proud to have been named
"The BEST Pet Sitting Service in Arizona"
by the Arizona Republic Newspaper.
Our staff are a great group of highly experienced professional pet sitters who have been lovingly caring for pets here in the Phoenix area for over 27 years. We have safely cared for literally thousands of pets during that time. We know how to care for your pet professionally
AND ECONOMICALLY.
Current areas of service by zip code:
Ahwatukee area of Phoenix: 85044, 85045, 85048

Apache Junction: 85118, 85119, 85120

ASU- 85281, 85287

Chandler: 85224, 85225, 85226, 85248, 85249, 85286

Chandler Heights: 85142, 85249. 85297

Gilbert: 85233, 85234, 85295, 85296, 85297, 85298

Gold Canyon: 85118

Guadalupe: 85282

Higley: 85236

Johnson Ranch: 85140, 85142, 85143

Mesa: 85201, 85202, 85203, 85204, 85205, 85206, 85207, 85208, 85209, 85210, 85212, 85213, 85215

Queen Creek: 85140,85142, 85143, 85242

San Tan Valley: 85140, 85142, 85143

Sun Lakes: 85248, 85249

Tempe: 85281, 85282, 85283, 85284


If you do not see your city or zip code in our area of service- PLEASE CALL US AT 480-969-8881. We will either serve you at a nominal extra cost or we'll refer you to another quality service that can help you with a good rate.
OUR FRUGAL PRICE:
ONLY $15 per visit for up to 3 pets!
- 3 healthy cats with one visit every other day is only $60* for a week! *
Compare that to a kennel charge of $10 per cat, per day!
We save you $150 over the average kennel price!
-3 healthy dogs with a dog door- 1 visit / day is only $120 for a week!*
Compare that to a kennel charge of $15 per dog, per day!
We save you $195 over the average kennel price!
* Price quoted includes a required first visit before you leave on your trip to meet you, bond with your pets, to learn their routine and pick up the house keys.
Call today 480-969-8881
( 24 hour phone)
Frugal Pet Sitters is a Division of Animal Services, LLC - a family owned business